Estate Management and ICT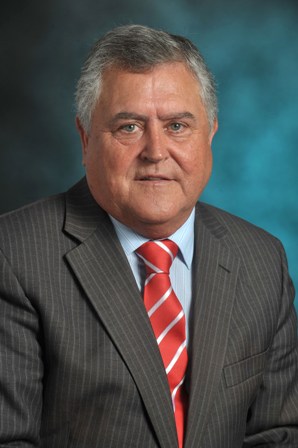 Michael Rigney, Director of Estates and ICT
Role of the Directorate 
Estate Management Directorate is responsible for the construction and maintenance the buildings within the prison estate.  The Directorate also provides Information Communication Technology solutions and support for all staff (both prison officer and civilian) as well as prisoners.  

There has been significant investment in the prison estate over recent years and the Irish Prison Service remains committed to eliminating slopping out in all our prisons and replacing outdated accommodation and facilities in Cork, Limerick, Mountjoy (A, B & D wings) and Portlaoise Prisons.   
Information Communications Technology solutions are provided to approximately 3,300 Prison Officers and approximately 4,500 prisoners. The ICT Directorate is headed by a Director and a Head of ICT and reporting to them is a manager at Assistant Principal Officer level and their staff.  There are three different ICT areas, namely: Networks and Phones, Operations (servers, hardware and software) and Systems.
Major projects in the capital programme include: 
Mountjoy C Wing Refurbishment
This project has provided 38 additional cells.  Each cell in the C wing now has full in-cell sanitation, smoke detection facilities and cell call system. 
Midlands Prison Extension
A new accommodation block at the Midlands prison which will provide 179 additional cells as well as additional work training and education facilities is due to come on stream in late 2012.   
Cork Prison
A consultant's feasibility report on the options available for the redevelopment or replacement of Cork Prison was commissioned in December 2011.
Thornton Hall Prison Campus
The proposed new Thornton Hall Prison Campus at Killsallaghan, County Dublin was examined by the Government under its capital expenditure review.  It was decided that the project was not to proceed in the short term and that the timeframe for its delivery would be examined again in 2012.