Expressions of Interest – Women's Step-down Unit -
September 16th, 2016
---
---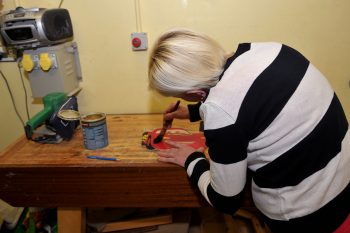 The Irish Prison Service and the Probation Service wish to invite expressions of interest from persons and/or organisations interested in providing a Step-down Facility for women Offenders in the Dublin region to assist in their transition from custody to community, or as a progression route from other women-centred residential facilities. It is envisaged that the facility would accommodate women for a period of time following custody, or on probation supervision in the community, who are assessed as suitable to reside in the community and have accommodation and other needs requiring support. This service will be commissioned by the Irish Prison Service and Probation Service.
As part of the service required, a suitable premises will need to be identified by the service provider, with accommodation and appropriate recreation, administration and therapeutic supports for up to ten women. It is envisaged that appropriately qualified and/or experienced staff would provide coordinated, individualised care plans for this vulnerable group with complex needs, linking women to a variety of community based services and equipping them with skills to move towards independent living.
The IPS/PS intends to draw up, from the expressions of interest, a list of potential service providers with whom it may be in contact if / when the need for such service provision arises.
If engaged, service providers will be subject to the terms and conditions of Department of Public Expenditure and Reform Circular 13/2014. Further details are available on request.
Latest date for the receipt of expressions of interest is 5pm on 12th of October, 2016.
Applications for inclusion on the list should be sent to:
Mr Mark Wilson,
Deputy Director of Operations
Irish Prison Service HQ
Ballinalee Rd
Longford
Email: mjwilson@irishprisons.ie