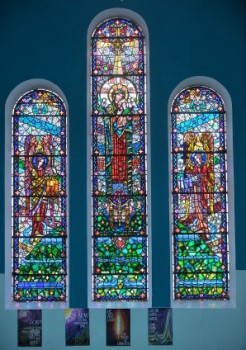 The Irish Prison Service mission statement is to provide safe, secure and humane custody for people who are sent to prison. Chaplains have a crucial supporting role in prison life by providing pastoral and spiritual care to any prisoners who wish to avail of the service. The Irish Prison Service regards the Chaplaincy as an essential service, making a significant contribution as part of the multi-disciplinary team in a prison, addressing the physical, social and spiritual needs of prisoners in a holistic way.
Prison chaplains can offer a comforting and supportive presence to prisoners and their family members as they face many personal challenges within a prison environment and at particular times of crisis which include, inter alia, when a person dies in prison or hospital while in the custody of the Irish Prison Service; when a person in custody is coping with a terminal or life-threatening illness or following a serious cardiac event; and when a person in custody is coping with the death of a loved one.
The Chaplaincy Service offers a one-to-one support system and arranges bereavement support groups, counselling and courses in consultation with other services.  The Chaplaincy Service is independent and professional, while working as part of the prison multi-disciplinary team reporting to the Governor. Chaplains are respectful of and seek to meet the needs of prisoners from all belief systems and co-operate with visiting pastors representing all faiths.